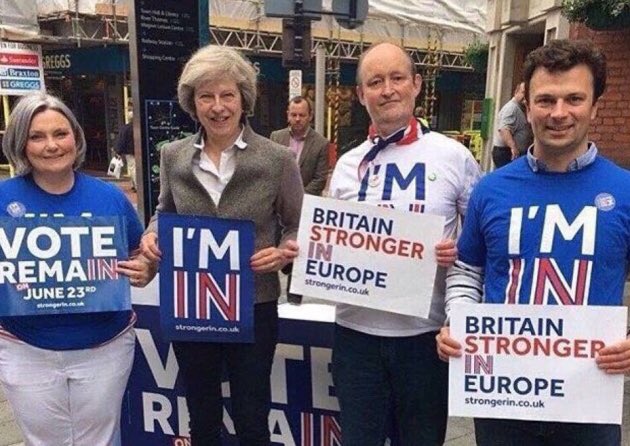 Dear Mrs Donelan
We hope that this short message will be powerful enough to help persuade you as regards your forthcoming vote on Brexit.
From the beginning my wife and I have studied deeply, and followed thoroughly, the problems of Brexit.
What matters most of all is the long term future of Britain. 
Let's overlook the short term problems—endlessly raised by prejudiced, often selfish, people and insecure politicians—which can be overcome.
Long term, Britain will forever benefit from not being tied to the EU.
We do not like the EU——which may largely self-destruct, long term, anyway.
Please vote against Mrs May's ill-judged proposals which provide a bad deal. 
Please help lead the nation to a no-deal conclusion which in all respects amounts to a WTO deal such as the USA, Canada and China prosper by.  Britain can too.
Take the opportunity of going down in local history as being a true British patriot voting with Britain's best future at heart.
Comment by Mike Walker UKIP
According to the Treasury's own calculations, the cost of a hard Brexit would be £45 billion over 15 years – that is £3 billion per year.
https://fullfact.org/economy/how-much-would-hard-brexit-cost/
We pay the EU £12 Billion per year to be in a club that results in a trading deficit?
https://researchbriefings.parliament.uk/ResearchBriefing/Summary/CBP-7851
House of Commons Library Briefing Paper number 7851 DATED 31ST July 2018.  Go to item 4 Appendix: Trade with the EU and non-EU countries
Furthermore,  the trading deficit with the EEC/EU since 1973 has currently cost the UK over £1.7 trillion.
And they are demanding a £39 billion bribe to start trade talks with us!
We also give away £12 billion /year in foreign Aid to countries that cannot afford to trade with us because of protectionist trade tariffs?
https://brexitcentral.com/erg-publish-right-know-case-governments-brexit-deal/
Please remind me again.  We want to remain in the EU because?
Mike Walker
What must UKIP do next?
This is the UKIP war plan:
Recruit new members.
Raise money.
Recruit Parliamentary and local candidates.
Fight elections: local elections, by-elections (local and Parliamentary) and the next General Election.
Defend the UK's real national interests.
Tell the truth and trust the people.
UKIP is the only opposition. Please do all you can to help us. I will keep you updated.
Yours sincerely,
Gerard Batten MEP
UKIP Leader
November 2018